St. Louis Tree Surgeons Crew
Here at Tree Surgeons, we understand that you only want reputable, trustworthy people coming to your home or business. So when you work with us, that's exactly what you'll get. Our crew of local, hard-working men will treat you with respect from start to finish. And, we'll get the job done right every time!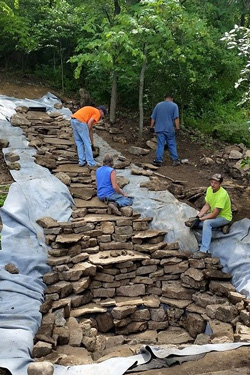 Jason Sohn, Owner
As the sole owner and operator of Tree Surgeons, Jason ensures that every job is done right. If any problems or questions arise, he'll be right there to help sort it out. With over 10 years' experience servicing trees and landscaping, Jason will ensure that you're happy with our work.
Certified Arborists
Because we're committed to getting things done right, our team includes a certified arborist. With extensive knowledge of tree biology, tree identification, tree-soil-water relations, tree nutrition and fertilization, tree planting and establishment, pruning concepts and techniques, and problem diagnosis, we're confident that we can help with all of your tree-scaping needs!