Our Services
We are happy to offer a full range of services in order to best serve you.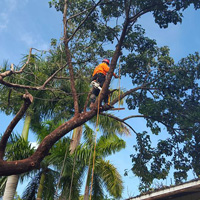 Tree Trimming
Proper pruning of your trees can have a great impact on their health and beauty! Removal of dead, dying, and diseased limbs not only helps to improve the health, safety and appearance, but it can also help to reduce the spread of decay. Pruning to reduce narrow forks, and co-dominate leads, along with selective thinning on the branch ends, can help to improve your tree's structure, and reduce the risk of storm damage. Proper pruning can also be performed to maintain the size and shape of your trees, and reduce interference with building structures and utilities, as well as provide necessary clearance to streets, drives, and sidewalks. We can evaluate your trees, and work with you to determine your need.
Tree Removal
When it's time for a tree to be removed our team of dedicated professionals can handle the job safely and efficiently. Removal of debris and clean up is included as part of our estimates.
Stump Grinding
Did you know that tree stumps can cause damage even though the tree is gone? Roots from stumps can continue to spread and damage sidewalks and foundations. Plus, exposed stumps attract beetles, termites, and other nesting insects. No matter the size, we can remove it and help make your land look beautiful again!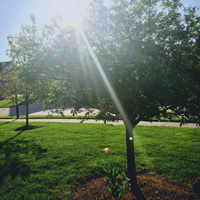 Irrigation
One of the best ways to keep your landscape healthy is with proper irrigation. Only when your trees and plants receive the proper balance of sunlight and moisture will they thrive and grow. Don't let your investment in your landscaping go to waste by not paying attention to the proper irrigation system. Our team of professionals can help determine the best irrigation plan for keeping your yard looking great!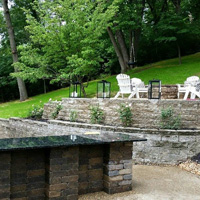 Landscape Design & Install
Adding professional landscaping to your home or business will not only make it look great, but can also greatly enhance the property value. We love dreaming up and building amazing landscapes, stone work, retaining walls, waterfalls, and more. We even build outdoor patio areas and kitchens that flow seamlessly into your landscaping for a backyard experience your neighbors will envy. Request a quote today and we'll make your dreams a reality!